Beginner Obedience: All dogs just starting out in obedience start with the Beginner Obedience class…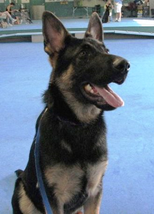 Level 2 Obedience: After basic training the dog owner can continue to fine tune their obedience training and even work toward certifications and titles. Or they may just enjoy working with their dogs and would like to improve communication while having fun. We offer a variety of continuing classes such as Canine Good Citizen, Advanced Obedience and Rally Obedience. These classes can prepare you and your dog for Obedience and Rally dog sport competitions. Or can be a way to practice obedience commands in a fun new way.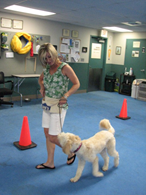 Level 3 – CGC Prep Class: The Canine Good Citizen program was designed by the AKC in response to the growing anti-canine sentiment in our society. The purpose of the CGC test is to demonstrate that the dog, as a companion of man, can be a respected member of the community. All dogs including mixed breeds, are eligible to participate.
Agility For Fun: Do you and your dog crave some fun activities that you can do together? Agility For Fun and Trick Training classes are just what you need. Teaching your dog to navigate an obstacle course or to fetch a toy or rollover will be a great way to connect with your dog and can provide a welcome break from regular obedience training. Learning new behaviors will build your dog's confidence and can strengthen your bond in the process.
Agility Level 2: …

Rally for Beginners:…

Rally Level 2:…

Special Forces: Scent Work
Would you like a fun way to spend time with your dog? Try Scent Work. It's a great way to provide mental stimulation and entertain your dog in an activity they will love. It is also a great confidence builder for timid dogs as well as a wonderful way to strengthen the bond between you and your dog. We can also prepare you for competing in this fast-growing new dog sport if that is your goal.